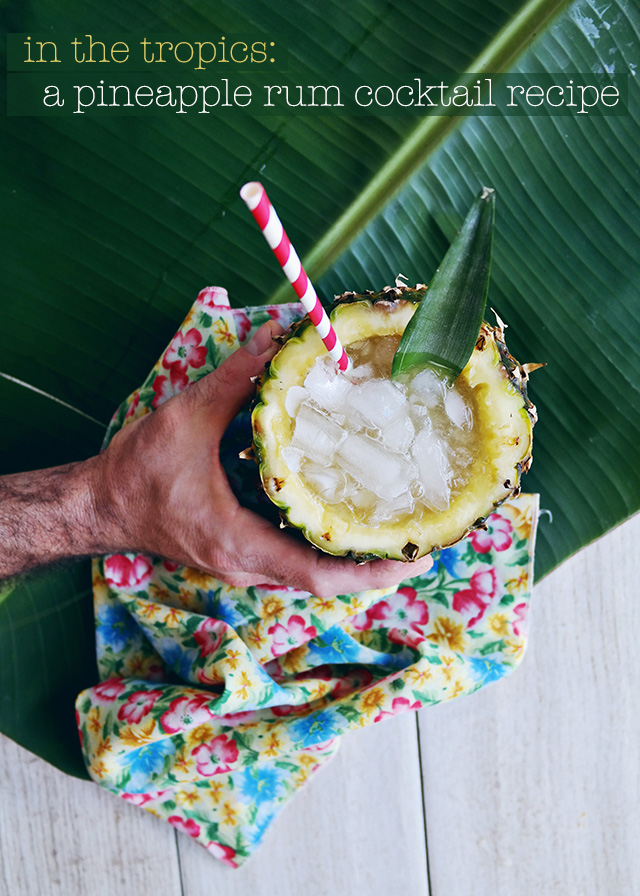 I'm not sure what happened in this house, but we've been on more of a tropical kick than usual. Maybe it's just the change in weather or the breezy vacation thoughts that are popping in our heads, but Alex has been dreaming and thinking about drinks (specifically cocktails) in pineapples non stop. We're all in need and ready for a getaway after this tough year. Marlowe and I had such a wonderful time together when we headed off on our
Carnival Cruise
 earlier this year (with our friends. We love you friends). And we are super happy to be sailing off to the Caribbean again– and this time, even better, with Alex! Andddd with my dad + step mom + half brother— which means *hopefully* more downtime for Alex and I 😉 Funny story, my dad and step mom actually met on a cruise 21 years ago! I was there! But maybe more on that later, yah? Let's talk about cocktails for now…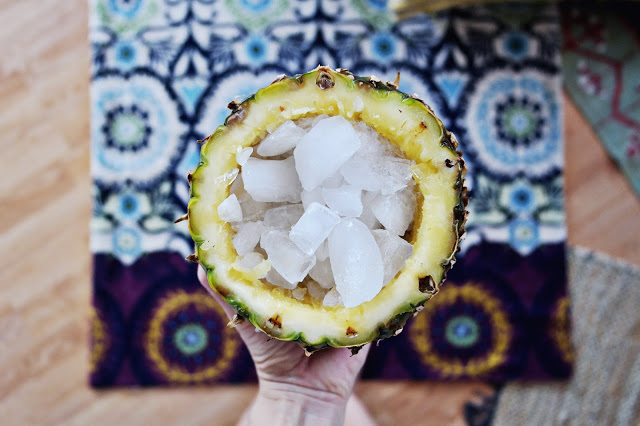 So, we're actually super dorks and own a pineapple de-core-er/slicer, but if you don't want to pay the five bucks for the tool, then really, you can try to do it yourself by hand or just serve the drink in a glass— but things are much more fun served in pineapples, aren't they? 🙂 We de-cored the pineapple and stuck the pieces through a juicer, but you could easily just use a blender if you don't have a juicer! And we stuck the pineapple "cup" in the freezer until we were ready to use it. Nice and cold 🙂
Also, we used fresh coconut water, but store bought is obviously fine too! But please do use fresh lime juice– not the stuff that comes out of a plastic lime 😉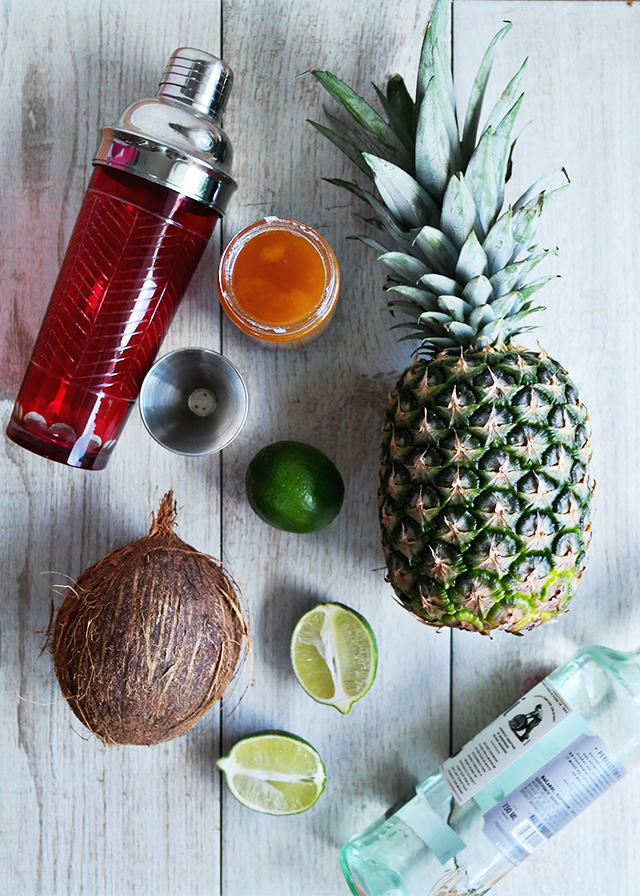 Pineapple Rum Cocktail Recipe (makes one)
You'll need:
2 ounces white rum
2 ounces fresh pineapple juice
2 ounces coconut water
1 ounce lime juice
1 ounce honey
whole ice + crushed ice
How to:
-add (whole) ice to a cocktail shaker
-add all ingredients (not crushed ice) and shake shake shake shake!
-add crushed ice to your pineapple or glass
-and pour over crushed ice
-add straw and slowly sip, dreaming of tropical ocean breezes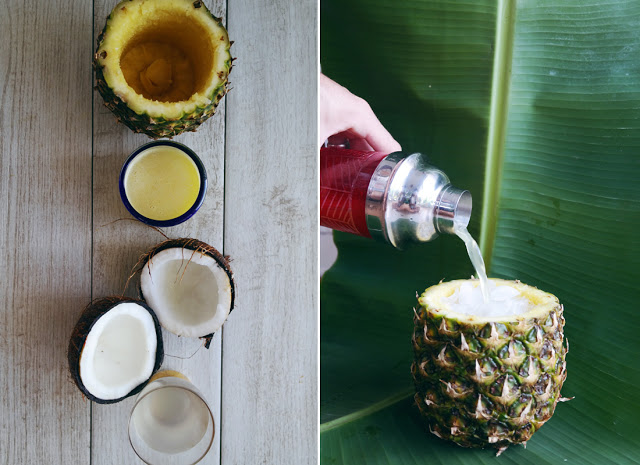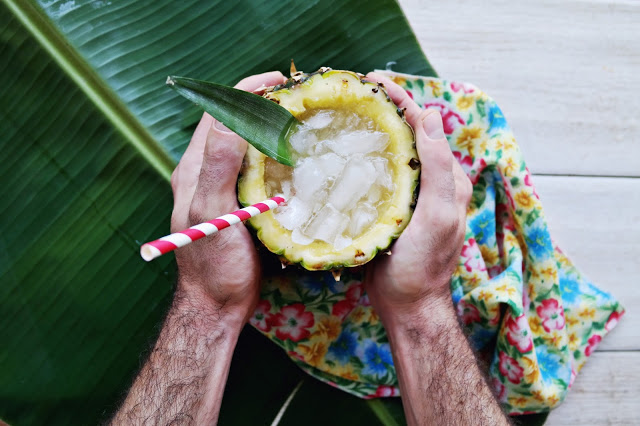 I'm still not sure if I'll be drinking on this upcoming vacation, but I am very much looking forward to non-alcoholic beverages and warm (and cool) ocean breezes in the sun. It's actually one of the happy thoughts I thought most about during the difficult parts of this year. Ocean and island life, we are ready for you!
This post was created for
Away We Go with Carnival
, the destination for getting in the getaway state of mind. Head on over.